Expert Slate Roofing Solutions Now In Swindon
If you are looking for a way to increase your Swindon propertys value and at the same time make it more appealing to the eye, slate roofing can be the solution for you. Countless property owners choose a slate roofing system because not only do they last for many years but they also lend beauty to a Swindon property that evokes nature. If you feel that your home will benefit from this type of roof, let A1 Roofing Swindon be your partner in transforming your home for the better. Our customers in Swindon from homeowners to property developers have come to rely on our team of accredited and experienced roofing specialists to provide them with the top quality slate roofing systems that A1 Roofing Swindon is famous for. Our team is fully licensed and accredited and backed with more than 10 years of experience, A1 Roofing Swindon have quite a number of satisfied clients in the Swindon area. A1 Roofing Swindon are fully insured and use the best quality materials, as well as the latest and most advanced technologies and techniques to guarantee maximum efficiency and customer satisfaction. A1 Roofing Swindon offer this level of customer satisfaction at competitive prices.
Our Guarantee
---
Free site visit and survey
No hidden costs
British standards compliant
Fully Insured
Clean and efficient
Professional workmanship
Long Lasting Value
By providing value for money services, we at A1 Roofing Swindon can boast of repeat business from long time clients. Slate is among those roofing materials that can last for a long time. It can last as long as a century, which is by and large double the longevity of other roof types. As such, it is no surprise that their manufacturers have the confidence to give a 100-year guarantee. You will definitely enjoy its benefits for as long as you remain in your Swindon property. It remains fully functional even when being subjected to extreme weather conditions, and doesnt require frequent maintenance as it is not prone to mold and fungus growth.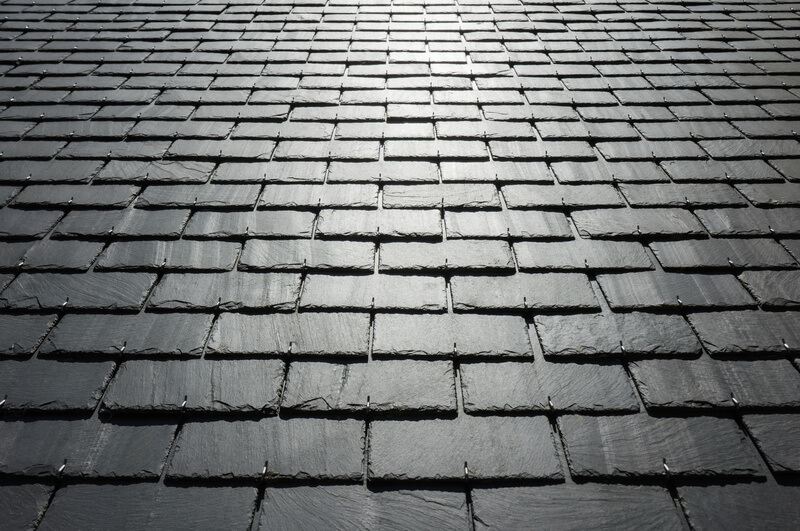 If you are looking for slate roofing systems for your Swindon property, A1 Roofing Swindon helpful customer service agents are just a phone call away at 01793 272054. Avail of a free no obligation quote whenever you call to enquire on the roofing systems that A1 Roofing Swindon can provide you.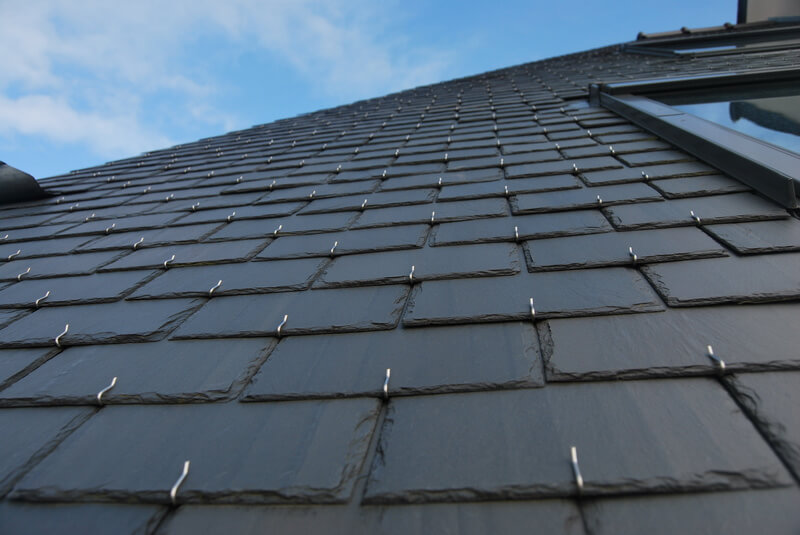 Why You Need Slate Roofing For Your Property In Swindon
People would say that with a slate roof, things can be complicated during installation. But this issue can be overcome by a roofing company that is established as an expert in installing these roofs in various types of properties. Installing a slate roof should be entrusted to an established expert in the field such as A1 Roofing Swindon in order to fully realize the benefits of having a slate roof compared to other roofing options.
One of the most appealing qualities of slate roofing is its natural beauty. Precision and care are necessary to successfully install a slate roof such that it would enhance the overall beauty of a buildings design. There are several colours and textures of slate roof tiles that one can choose from to bring out any homes inherent charm. Besides, slate shingles can be hand-shaped to meet the specific preferences of a customer or customized to a variety of thickness and sizes. Regardless of the age of the property in Swindon, slate roofing retains its distinctive appeal.
Do You Need Help ?
Call Us Now On
No-cost Expert Pre-installation Roofing Survey In Swindon
A1 Roofing Swindon will inspect your existing roofing system thoroughly in order to have a clear picture of your propertys roofing needs before we install your new slate roof. This will help A1 Roofing Swindon decide the best fit to complement and bring out the beauty of your home.
Good For The Environment
Its durability means it is a low-impact roofing system. Slate does not produce as much construction waste compared to other roofing materials as it does not need constant replacement.
Added Resale Value In Swindon
With its aesthetic appeal, permanence quality, durability and natural attraction, slate roofing significantly improves the resale value of the property in Swindon. Call us at 01793 272054 today for slate roofing advice and a free quote.
Durable And Easy To Care For
A tough natural material, slate is popular as well as due to its being resistant to fire and water. This toughness protects the home inside and out.
All Types of Roofing Work Undertaken
Do You Need Help ?
Call Us Now On
Quality Slate Roofing Swindon From A1 Roofing Swindon
A1 Roofing Swindon customers enjoy a wide range of slate roofing services and products. As much as A1 Roofing Swindon can, our clients are presented with the eco-friendly option of using recycled slates to lower their expenses. For clients that prefer brand new materials, A1 Roofing Swindon have a long list of trusted suppliers of quality new slates worldwide. For urgent slate roofing services in Swindon, A1 Roofing Swindon are here to help you with roofing solutions to match your budget. Call A1 Roofing Swindon at 01793 272054 for a free price quote for slate roofing solutions.